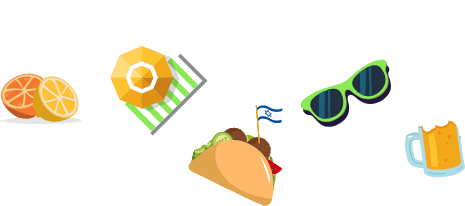 What you need to know about
Public Transport
▼
This is a Rav-Kav card
You need it to ride buses and trains in Israel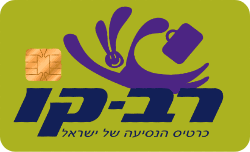 1. Buy a Rav-Kav
You can buy it in designated Kiosks.
2. Load your Card
Go to a Kiosk or an ATM and load stored value, daily or weekly pass.
3. Get on the Bus!
Find your bus using Google Maps, or any other app, and tap your Rav-Kav.
How does it work?
A ride inside the city costs 5.90 stored value.
You can transfer between buses inside the city for 90 minutes for free.
Traveling outside the city, or using the train, can cost more.
Kids under 5 ride for free!