Order a Rav-Kav Card Online
Order a Rav-Kav card and load your discount profile from the comfort of your home!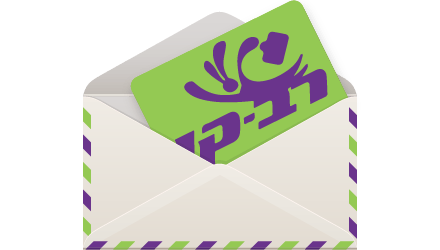 Apply Online
Choose whether you want a new or replacement Rav-Kav card and select your profile.
If you are eligible for a Senior Citizen, Youth, Student, National Insurance Beneficiary, or Disabled profile, you can now upload your documents and apply online.
Upload Your Documents
ID card
Headshot, to be imprinted on the card
Supporting documents for your profile type
You can take a photo of each document on your smartphone and upload them to your application.
Your Rav-Kav Card Will Be Delivered to Your Home
Once your application is approved, you'll enter your payment details and delivery address, and we'll send you your Rav-Kav card by mail.
You can order more than one Rav-Kav card in the same order.